Fish farming is rapidly growing in Zambia, and Lubasi Home aims to ride this wave of opportunity. With a well-constructed fish pond, not only can we provide skills training to the orphans and vulnerable children we support, but we can also generate income to enhance their welfare. Here's how you can make a difference:
Lubasi Home: A Sanctuary for Children
Lubasi Home is more than just a shelter. It's a community project providing residential care for 46 children, having cared for over 1,000 children since its inception. Through various Income Generating Activities (IGAs) such as poultry, craft, and gardening, Lubasi Home helps these children attain education and various skills. However, the existing funds aren't enough. This is where the fish pond comes into play.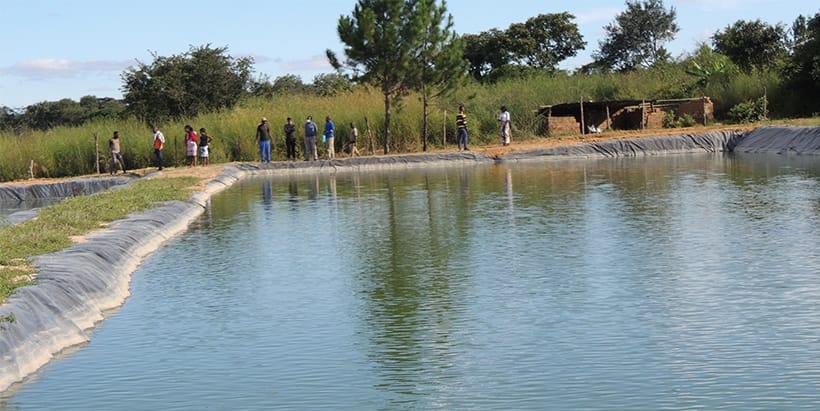 The Fish Pond Project: More Than Just Farming
We're planning to build a dam liner fish pond, which will serve multiple objectives:
Skills Training: The children will be trained in fish farming and aquaculture.
Income Generation: The revenue will directly support the children's welfare.
Local Impact: Lubasi Home aims to become one of the local fish biggest suppliers.
Location and Budget
The fish pond will be constructed within Lubasi Home's premises, ensuring ease of training and monitoring. Here's the breakdown of our budget:
Fish Pond: K35,000
Land (20m by 10m) & Feeding: K5,000
Deep Freezer: K10,000
Wire Fence: K20,000
Labour: K8,000
Total: K78,000 (equivalent to US $4,333.3)
How You Can Help
The construction of this fish pond isn't just about financial growth; it's about planting seeds of hope, education, and independence in the lives of the children we support. By contributing to this project, you're investing in their future and helping Lubasi Home become more self-sustaining.
Contact us to donate now and become part of this life-changing project.
Conclusion
By supporting the fish pond project at Lubasi Home, you are contributing to a holistic approach to care that meets more than just the immediate needs of the children. With your help, we can initiate the construction, train the children in a valuable life skills, and generate sustainable income to improve their lives.
Join us today in this incredible venture. Together, we can make a lasting difference.